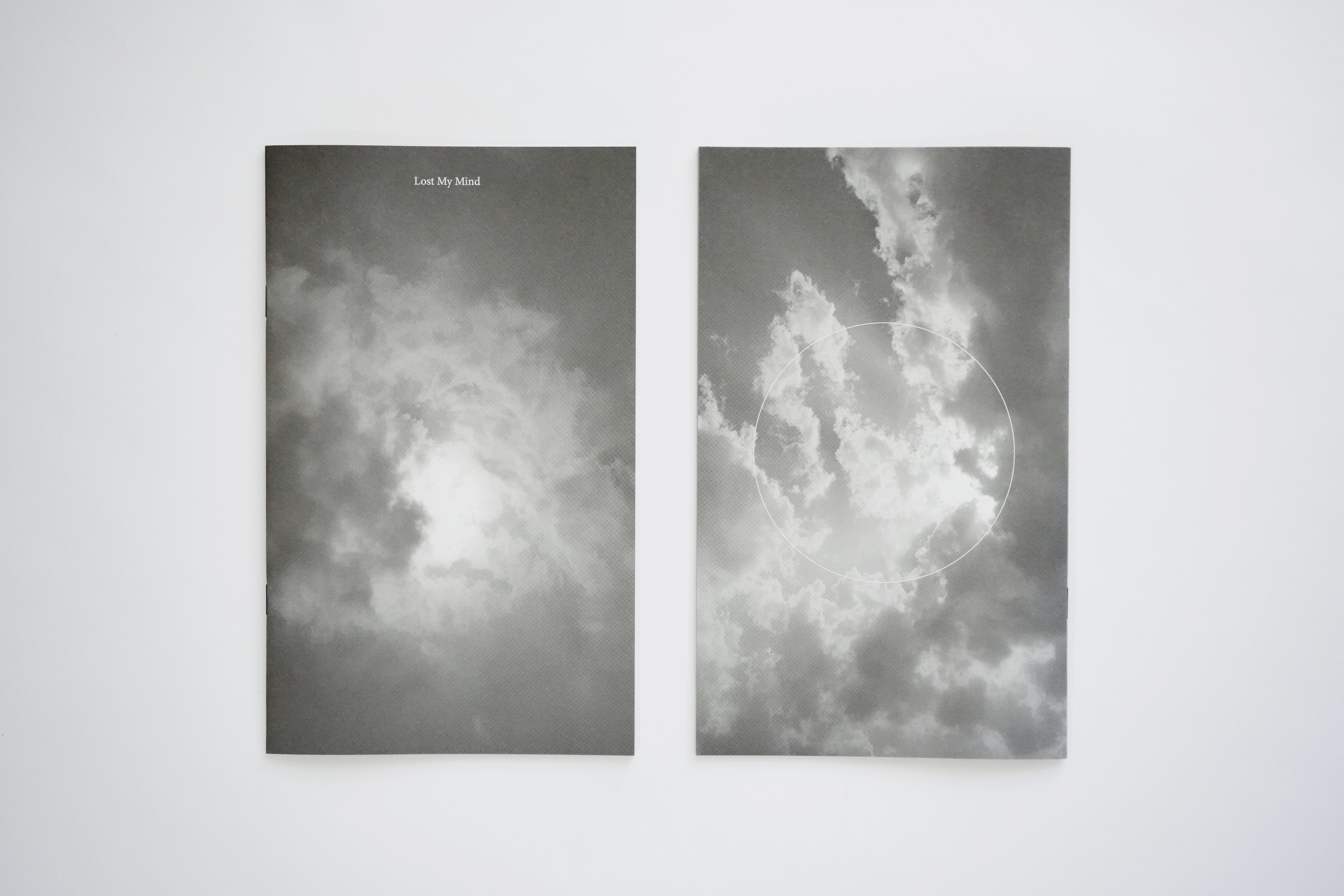 Yuuki Ikegami / Lost My Mind

[Photo/Graphic/Music Book]
32ページ /ソフトカバー / 149 x 245 mm
naomi paris tokyo(jan and naomi)による
Music Download url付き



2020年 春。

COVID-19の拡大によって、東京に出された非常事態宣言。
外出もままならない毎日。
限られた空間での生活を余儀なくされ、不安な日々を過ごしていた。

ある時、これまでと変わらない、空の美しさに気づくまでは……。

その日から約1ヶ月間、自宅のベランダから空の写真を撮り続けた。
空にカメラを向けるわずかな時間は、不安から救ってくれる自由な瞬間だった。

この写真を見てnaomi paris tokyoが書き下ろしてくれた曲と共に、
あの日の空の動きを思い出し、そして祈る。

早く平穏な日々が戻りますように、と。



Spring 2020.

Due to the expansion of COVID-19, the state of emergency was declared in Tokyo.
Forced to live in a limited space, I spent my days in anxiety.

Until one day I realized, the beauty of the sky was the same as it has always been......

From that day on, I spent about a month taking pictures of the sky from the balcony of my home.
Those little moments when I pointed my camera at the sky,
became precious moments of freedom that saved me from anxiety.

After seeing the photos, "naomi paris tokyo" wrote a song for them.
While listening to the melody, I remember the movement of the sky and pray.

May peace return to us soon.









※ご購入は下記よりお進みください。(3点とも同じ商品となります)